Hello everyone,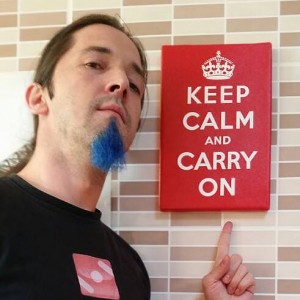 Maxwell being the pioneer of physically-based unbiased rendering -computing in spectral domain- has often been a source of inspiration in the CG world. Its Material System, Simball and Multilight™ are just a few examples. Similar engines are also inspired by Maxwell in terms of design and approach.
Back in November 2014, we came up with a blog post about pushing the limits of realism. It's always been a neglected phenomenon when building highly-realistic materials. The blogpost received positive lots of feedback and was appreciated by you, fellow render artists. Here it is for the ones who missed it or want to take another look 🙂
On August 1, 2017, research scientists Laurent Belcour (Unity Technologies) and Pascal Barla (INRIA) presented their whitepaper "A Practical Extension to Microfacet Theory for Modeling Varying Iridescence" at the SIGGRAPH Conference LA Convention Center, Room 153.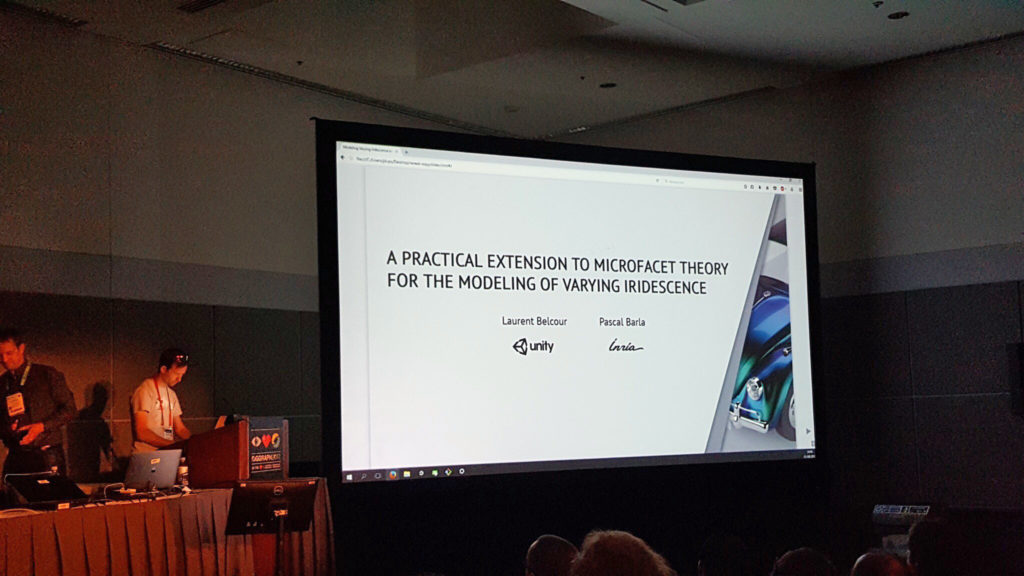 They started the presentation by giving credits to our blog post. Laurent said:
"It all started about a year ago when I discovered a blog post from the Maxwell render team. Pascal and I were already discussing how it was possible to extend the range of appearance in CG and we were impressed by the visual impact of adding an iridescence to surfaces. It is really that blog post that made us start this research project and I would like to pay a tribute to them. This blog post had more impact on us that any of the papers we read on the subject.

Now while reading this blog post we both thought that it would be easy to do a real-time portage of this spectral model and that it wasn't worth any publication at all.

However, what I will tell you today is how this apparently simple portage resolved into something much more complex."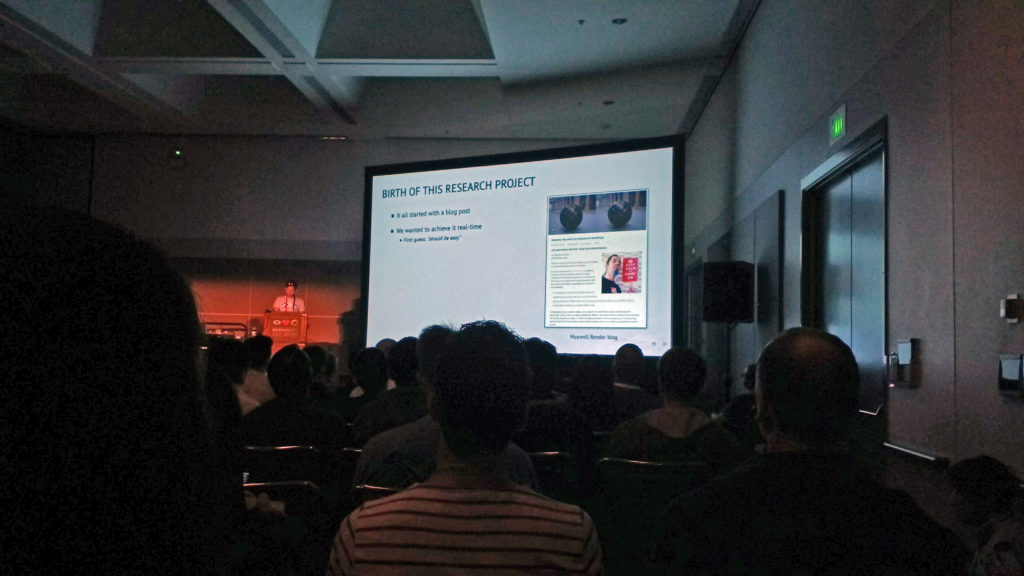 "Thin film iridescence permits to reproduce the appearance of leather. However, this theory requires spectral rendering engines (such as Maxwell Render) to correctly integrate the change of appearance with respect to viewpoint (known as goniochromatism). This is due to aliasing in the spectral domain as real-time renderers only work with three components (RGB) for the entire range of visible light. In this work, we show how to anti-alias a thin-film model, how to incorporate it in microfacet theory, and how to integrate it in a real-time rendering engine. This widens the range of reproducible appearances with microfacet models. "
You can find the paper here! And the video demonstration below:
As a final word, I would personally like to thank Laurent and Pascal for their hard work porting this effect to RGB renderers -mainly Unity as a leader of realtime gaming industry- and give us credit for the idea on the first page and under References in their paper. It's very kind of them! We have big respect for the ones who likes to push the limits. See you at the next limit…
Atilla Akın (tom)
Maxwell Render Team
Next Limit