In the world of unbiased renderers Maxwell is fast and coherent. The realism of renders is excellent and what is very important is that Next Limit provides great support to Maxwell users.
Marcin Jastrzebski is a very talented artist and a Maxwell Xpert trainer. In this post he will tell us a bit about his professional experience and more specifically about his work on the exquisite House O project.
Marcin established his company NEBULA-Grafika in 1997. Since the beginning they have been focused mainly on architectural visualizations. NEBULA cooperate with companies from all over world and count on Marcin's 18 years of experience in the 3D graphics field.
Apart from being an expert with Maxwell, Marcin also uses Modo, Cinema 4D, V-Ray, Adobe Photoshop, Lightroom, Red Giant Photolooks and others. Outside of the 3D world he is a photography artist. Marcin does exterior and interior architectural renderings, day and night light setups, high-details and close-up renders, as well as advanced texturing and post production. You can read more about his work on his web here.

The Project
Marcin talked to our team about two of his personal projects. The first one entitled "House O – Jun Igarashi Architect" was made for personal needs, while the other one – "Office building – model style" is based on a previous commercial project. Marcin decided to make a second attempt to do this project and render it in Maxwell, as he always tries to innovate and play with the new features on offer with it's version releases.
The release of Maxwell Render 3.0 was a great motivation. It was an opportunity to create something new with an unexplored effect never used in previous projects.
A good example of this was the simulation of blurred photography in one shot of the Office building render. It can be achieved in post-production, but to him seeing this done in Maxwell on the original render was a source of great satisfaction and enjoyment.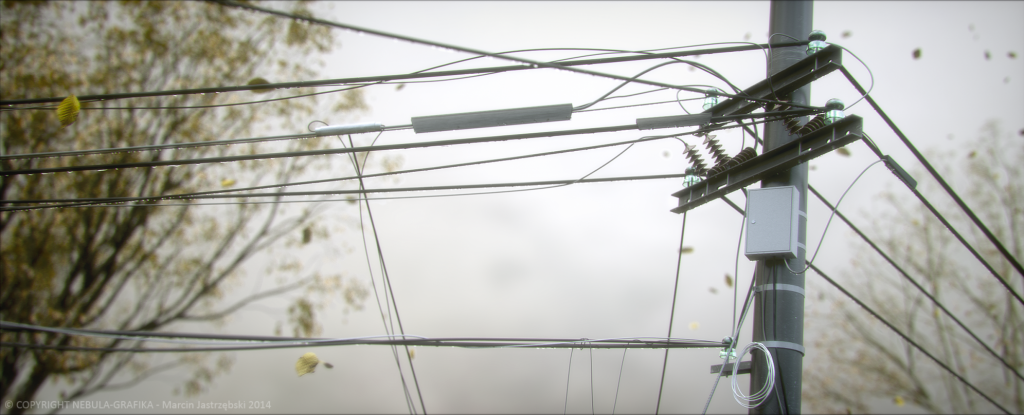 Maxwell's Role
Both projects were planned from the very beginning, taking Maxwell V3's new features into consideration. These included creating materials and lighting, as well as using additional features such as realistic camera effects like dispersion and bloom, and also adding volumetrics to a few of the views. According to Marcon, some of his visions were just waiting for new software features before he could carry them out!
Why Maxwell?
In the past Marcin had worked with and tested other unbiased renderers. This kind of rendering has become his passion.
The first tests of Maxwell proved that this was exactly what I needed. The program indeed works very well with heavy scenes.
According to Marcin, in the world of unbiased renderers Maxwell is fast and coherent. The realism of renders is excellent and Next Limit Technologies provide great support to Maxwell users.

Pipeline
The implementation of Maxwell in the company workflow was very easy.
The installation process, variety of useful plugins and the whole working philosophy mentioned before allows you to quickly learn how the program works. One of the most important features when using Maxwell is network rendering. The possibility to use full computing power of all my network nodes in the office is essential.
Time Schedule
When working on his own projects, Marcin doesn't need to set time frames for completing the images, because the render time doesn't matter so much. He uses huge textures and introduces displacement into the scenes everywhere he needs to. This, together with the volumetric effects do obviously slow down the rendering, but the final outcome is what matters the most, he believes. More advanced scenes are rendered in the office using a few rendernodes in a network. When it comes to commercial projects with strict deadlines, he does take time into account for achieving good quality rendering, assuming that rendering a scene at the last minute is never a good idea 🙂

The Challenges
Marcin considers the greatest challenge in his work to be the moment when you are getting tired of working on a demanding project. This moment comes just before the end when a few essential details need to be added, and the existing ones corrected again. You have to pull yourself together and speed up, keeping in mind that this is most probably a temporary crisis.
A technically difficult moment was the precise editing of particular sets of texture maps of streets and ground around the building with the use of displacement, as well as transforming these to create scenes with a different light and mood.
In this case Marcin found that the right workflow and working with layers of textures to be very helpful. Keeping the right order helps for fast editing of textures and for generating bitmaps for particular channels, he says. He also spent some time learning how Maxwell Volumetrics works. In the beginning his attempts were not satisfactory but counting on the support on the Maxwell Render forum he quickly achieved the results he wanted.
Maxwell Multilight
Marcin considers Maxwell Multilight to be an essential tool in his work, which he uses to set the final balance of the environmental lighting.
It speeds up my work a lot. I move the initially-set light properties to my scene in Cinema 4D and this phase of my work is finished. While working on the scenes with artificial light normally I use the intensity and color mode.
Usually he has an idea for light settings and light colors, including night scenes and uses Multilight to polish the final results. However, sometimes he sets a few different lights in  the scene to test different concepts.
The possibility of going back to editing the light in the finished render after a longer time is invaluable.

Materials
Marcin tends to create materials himself because he believes that good shaders are the foundation of all good renders. He invests time in understanding and learning the various functions of the  Material editor and creates materials without too much complexity, by adding new layers and features step by step and using good textures in high resolution. When the material is particularly complex, or when he is trying out new editor functions, Marcin goes to the Maxwell Materials Library. He also refers to the manual, and finds it helpful to download prepared materials from the Materials Gallery and analyzes all their settings. The inbuilt presets of the prepared materials also speed up his work a lot.
The Result
Marcin is really happy with the final results he achieved. His projects were also received very positively by the online community with various forum discussions, an Evermotion interview and a making-of video and article on Ronen Bekerman. Marcin sees beautiful renders as a strong motivation to create and continuously look for opportunities for improvement. What he would specifically like to see in Maxwell would be to have the final render application running directly inside Cinema 4D (rather like the preview render does).
I have high expectations for further development of volumetrics and features such as diffraction and bloom for cameras- any effect which helps catch the light in our renders. This is one of the crucial factors for the realism of virtual images. I would also appreciate more render outputs like reflection and AO channel.

Many thanks to Marcin for talking to us and for his awesome renders!
If you would like to submit your work for Maxwell Gallery consideration, please get in touch here.